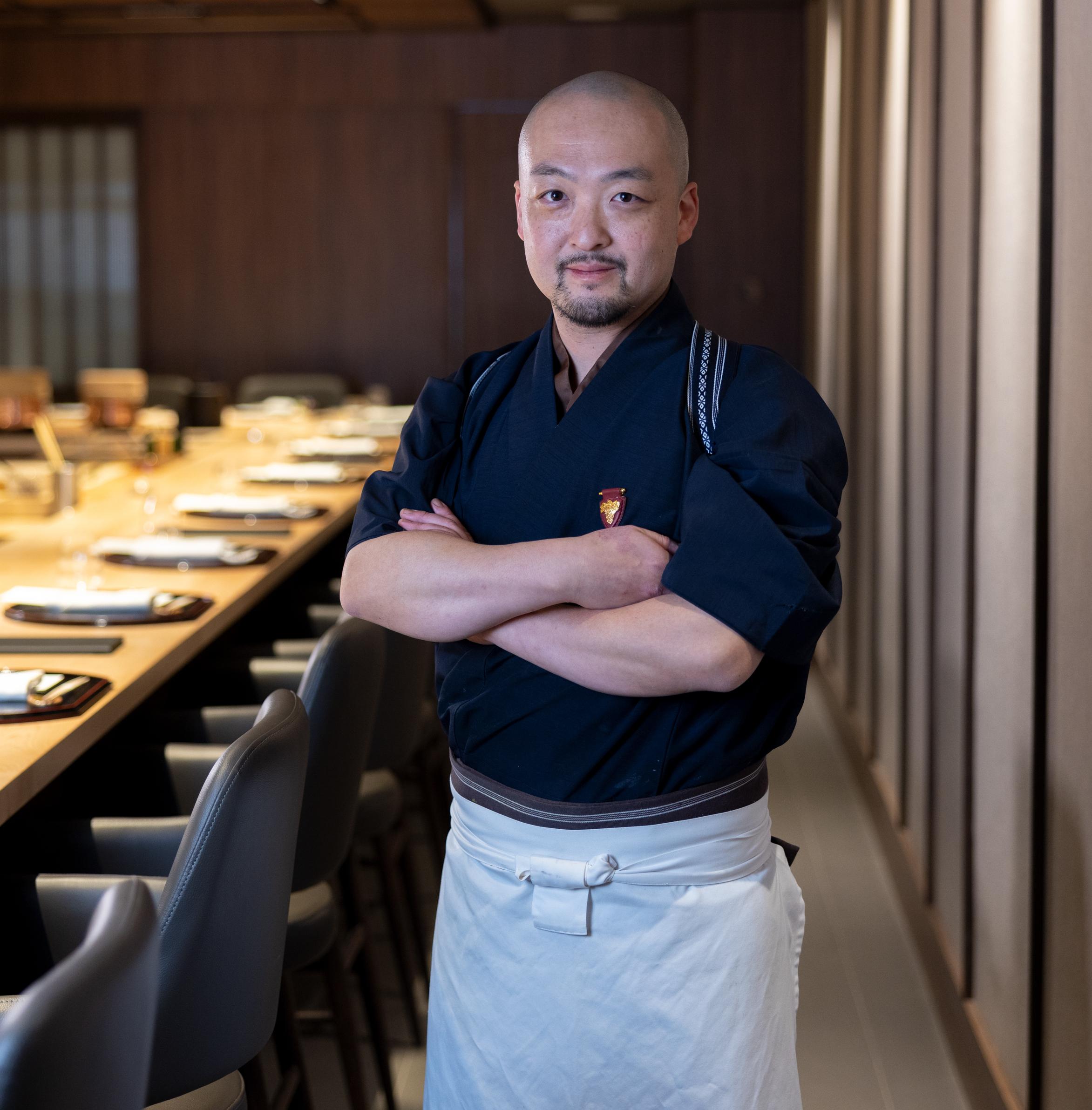 Chef Takeshi Sato's culinary journey began at a Michelin-starred Japanese restaurant in Tokyo. In 2011 he embarked to Canada, taking on the role of the official chef at the Japanese Consulate General in Toronto. Since 2013, he has held the esteemed position of Head Chef at Zen Japanese Restaurant.
In 2022, Chef Takeshi Sato's long-held dream has come true – opening his own restaurant, a venture supported by Mr. Kashiwabara, the owner of Zen Japanese Restaurant. Takeshi regards Mr. Kashiwabara not only as a mentor in life matters but also as a guide in business and entrepreneurship.
Chef Takeshi Sato is a multifaceted professional, holding qualifications as a tea ceremony master, a skilled flower arranger, a certified sommelier, and an international sake master. With over two decades of experience as a distinguished Japanese chef, he brings a wealth of expertise and knowledge to his craft.